Welcome to
Madeline's Restaurant
Experience Madeline's in our open-daily tasting room where you can discover some of the finest boutique wines of the California Central Coast. Afterwards, join us for a French inspired menu in our candle-lit dining room.
Lunch
Monday - Sunday 11:30-3pm
Dinner
Monday - Sunday 5-9pm
LUNCH & DINNER MENUS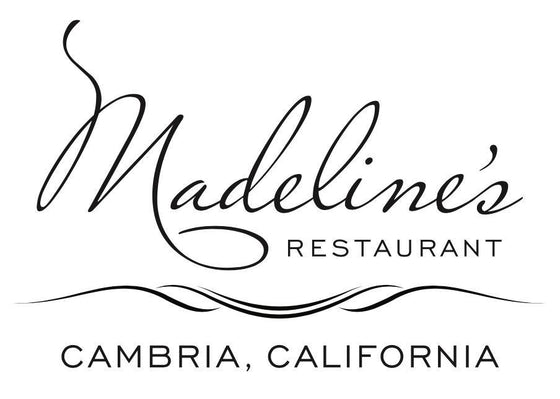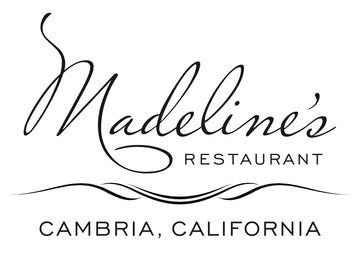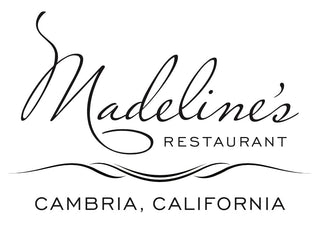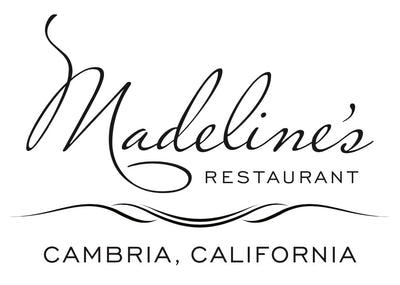 Madeline's Cellar
GIFT CARDS
Shopping for someone else but not sure what to give them? Give them the gift of choice with a Madeline's Restaurant gift card. Gift cards are delivered by email and contain instructions to redeem them at checkout. Our gift cards have no additional processing fees.
Gift Certificates
Welcome To
Madeline's on Moonstone
Join us for wine tasting and light fare at The Cambria Shores Inn on Moonstone Beach Drive. Enjoy our own line of Madeline's Cellar boutique wines hand crafted by renowned central coast winemaker Jeff Branco.
Monday - Friday 3-8pm
Saturday - Sunday 11:30-8pm
Madelines on Moonstone
Madeline's Review By
Edible
The establishment has lived a lifetime in 19 years, serving the cross-section of locals and tourists who pass through town. The longevity of this business is paralleled in the staff. Miguel Gonzalez has held the title of Madeline's sous chef for 12 years and Grady Pope, the marketing director whom David calls the "Swiss army knife of employees," is now 15 years into his role.
Full Review
@madelinescambria
Careers
If you are interested in becoming a part of Madeline's family then
please submit your resume in person to 788 Main St. Cambria, CA. Thank you for considering us and we hope to hear from you soon.
Madeline's Carrers
Madeline's Review by
Whiskey Tango
I evidently saved the best restaurant in Cambria for last, visiting Madeline's on Main Street on my last night. Madeline's is unique for a number of reasons, like being a wine shop by day, and having its own line of wines. Personally, it was the most complete meal I had in Cambria, from the ambiance and service to the wine offerings and food.
FULL REVIEW
artwork by
Nadja Tselikova
Nadezhda ("Nadja") Tselikova was born in Leningrad USSR. She began pursuing art as a child, and as a young adult studied for five years at the prestigious Mukhina Academy of Art & Design in St. Petersburg. Nadja works principally in oil on canvas, and pastel and charcoal on paper.

Follow
Madeline's Restaurant
788 Main St. Cambria, CA
Daily Lunch 11:30 - 3pm
Daily Dinner 5 - 9pm
@madelinescambria